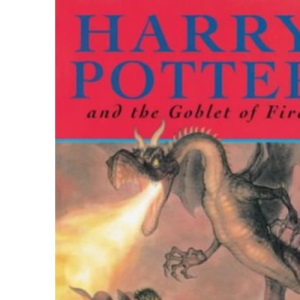 Harry Potter and the Goblet of Fire (Book 4)
Format: Paperback (640 pages)
Edition: New edition

ISBN 10: 0747550999
ISBN 13: 9780747550990

Publisher: Bloomsbury Publishing PLC
Published: 06 Jul 2001
2 in stock

Item Condition: Used - Good
Price:£2.69
List Price: £8.99
You Save:£6.30 (70%)
Description:
The summer holidays are dragging on and Harry Potter can't wait for the start of the school year. It is his fourth year at Hogwarts School of Witchcraft and Wizardry and there are spells to be learnt and (unluckily) Potions and Divination lessons to be attended. But Harry can't know that the atmosphere is darkening around him.
Harry Potter and the Goblet of Fire (Book 4) Reviews
Have you read this book? Share your thoughts with others:
Write your own review

Please login to write your own review.