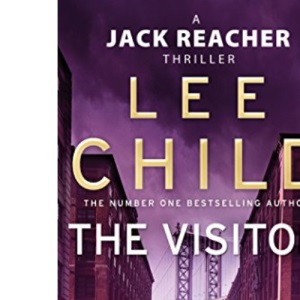 The Visitor: A Jack Reacher Novel
Format: Paperback (501 pages)
Edition: New edition
ISBN 10: 0553811886
ISBN 13: 9780553811889
Publisher: Bantam Books (Transworld Publishers a division of the Random House Group)
Published: 02 Apr 2001
Item Condition: Used - Good
Price:£2.59
List Price: £7.99
You Save:£5.40 (68%)
Description:
Sergeant Amy Callan and Lieutenant Caroline Cook had a lot in common. Both high flying army women, both victims of sexual harassment, they left the army under dubious circumstances. Both are now dead, their bodies discovered, unmarked and unscarred, in their own homes. Everyone fears there is a serial killer on the loose.
The Visitor: A Jack Reacher Novel Reviews
Have you read this book? Share your thoughts with others:
Write your own review

Please login to write your own review.