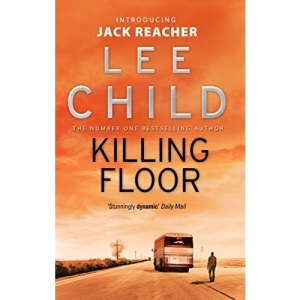 Killing Floor
Format: Mass Market Paperback (528 pages)
Edition: New edition

ISBN 10: 0553505408
ISBN 13: 9780553505405

Publisher: Bantam Books (Transworld Publishers a division of the Random House Group)
Published: 02 Apr 1998
20+ in stock

Item Condition: Used - Good
Price:£2.69
List Price: £7.99
You Save:£5.30 (66%)
Description:
Margrave is a no-account little town in Georgia. Jack Reacher jumps off a bus and walks fourteen miles in the rain. But Margrave has just had its first homicide in 30 years. And Reacher is the only stranger in town. So the murder is pinned on him. As nasty secrets leak out, only one thing is for sure: they picked the wrong guy to take the fall.
Killing Floor Reviews
Have you read this book? Share your thoughts with others:
Write your own review

Please login to write your own review.