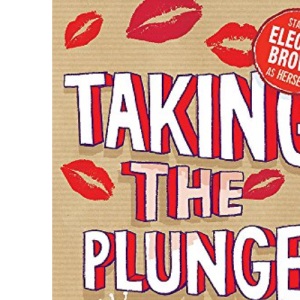 Taking the Plunge (Electra Brown)
Format: Paperback (304 pages)

ISBN 10: 034098922X
ISBN 13: 9780340989227

Publisher: Hodder Children's Books
Published: 21 May 2009
4 in stock

Item Condition: Brand New
Price:£6.18
Description:
Another Electraspecial instalment from the hilariously shallow world of Electra Brown.
Taking the Plunge (Electra Brown) Reviews
Have you read this book? Share your thoughts with others:
Taking The Plunge
By AwesomeBooks Customer, reviewed on 11/10/2012
Helen Bailey's Taking the Plunge is a light, laugh-out-loud book which revolves around the situations the protagonist, Electra Brown, finds herself in. It is the fourth book in the series of Electra Brown, and possibly the most amusing one of all.

The book immediately starts off with Electra finding herself in a pickle after betting her Chloe' bag as a retort when her friend says that Electra would not go out with anyone under any circumstances. She comes up with a plan on how to keep the bag, which is to go out with anyone that asks, but fails miserably when the vainest, most pompous boy asks her out in front of the guy she actually likes, Frazer.

Electra finds herself escorted home by policemen more often than she would like, and her best friend runs away from home as she cannot take her mother anymore. But all ends well when she is found by Electra herself, and Frazer and Electra resolve the confusion between them, the ending leaves a lot to be told also.

This humorous book is surely not one to be missed! It touches sensitive topics like teenage pregnancy and self-injury in a way that various authors fail in, as the topics are regarded in a different, more helpful way. Bailey manages to capture the reader's heart in the mushy conversations between Frazer and Electra, and makes the reader laugh at the absurd way Electra tries to fix her problems and her sarcasm in certain serious situations.
So if you are looking for a hearty laugh, this book is a must. It will certainly leave all the readers wanting more!

Our Thanks go to Yasmine for the great review.
Write your own review

Please login to write your own review.