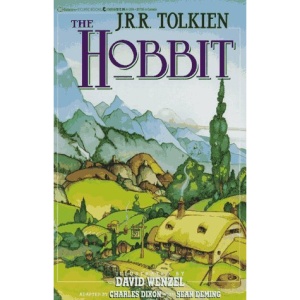 The Hobbit: 70th Anniversary Edition
Format: Paperback (400 pages)
Edition: 6th THUS
ISBN 10: 0261102214
ISBN 13: 9780261102217
Publisher: HarperCollins
Published: 19 Mar 1993
Item Condition: Used - Good
Price:£5.10
List Price: £6.99
You Save:£1.89 (27%)
Other Formats and Conditions
Description:
Features a tale of adventure, undertaken by a company of dwarves in search of dragon-guarded gold. A reluctant partner in this perilous quest is Bilbo Baggins, a comfort-loving unambitious hobbit. Encounters with trolls, goblins, dwarves, elves, giant spiders, and conversations with the dragon, are just some of the adventures that befall Bilbo.
The Hobbit: 70th Anniversary Edition Reviews
Have you read this book? Share your thoughts with others:
Write your own review

Please login to write your own review.