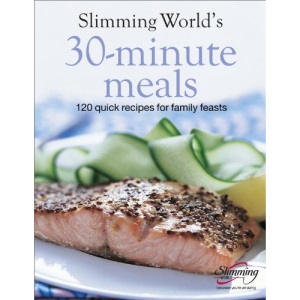 Slimming World 30-Minute Meals
Format: Hardcover (224 pages)
Edition: illustrated edition
ISBN 10: 0091914337
ISBN 13: 9780091914332
Publisher: Ebury Press
Published: 04 Jan 2007
Item Condition: Used - Good
Price:£6.89
List Price: £15.99
You Save:£9.10 (57%)
Other Formats and Conditions
| Format | Used Price | New Price |
| --- | --- | --- |
| Hardcover | -- | £13.19 |
Description:
Presents more than 120 recipes based on Slimming World's acclaimed Food Optimising programme. This book includes recipes for soups and starters, snacks, salads, meat and fish, vegetable dishes, and desserts.
Slimming World 30-Minute Meals Reviews
Have you read this book? Share your thoughts with others:
Write your own review

Please login to write your own review.